We already know how powerful corporate video campaigns can be. Previous posts have expanded upon all the benefits they can provide. Here are only a few of the things a strong video can do for you:
Increase purchases.
Reach a younger audience.
Dramatically increase your website traffic.
Improve your marketing ROI.

In the constant struggle to stay ahead of the competition and produce top-quality videos, you need to produce an incredible amount of content. This is where short-form videos come in. They're a great way to complement your existing video content with lots of quick-hitting, poignant content.

You might think of short videos, like the ones you find on Vine, to be simple social media distractions. In truth, however, they can be quite valuable for any business, whether you're small, midsize, or large. Continue on to learn exactly how short-form videos evolved into something viable for businesses, and how your business can utilize them.

The Evolution of Short-Form Videos

Initially, short-form videos were primarily used for entertainment on social media. People would create quick 15-seconds or less videos on Vine, Instagram, or Twitter, and post them for the amusement of their friends. It was provided a way to showcase your creativity easily.

Somewhere along the way, however, businesses started to take notice. Like Twitter, short-form videos were an efficient way to engage with their audience. The same reasons they were popular with users made them easy to use for businesses: short turnaround, low costs, and the ability to stay relevant. As people's attention spans shortened, short-form videos continued to rise in popularity.

Today, short-form videos are proving to have long-term staying power. Videos that are less than 15 seconds long are actually shared just under 40% as often as longer videos. Simply Measured completed a study that found Instagram videos have significantly more engagement than photographs do.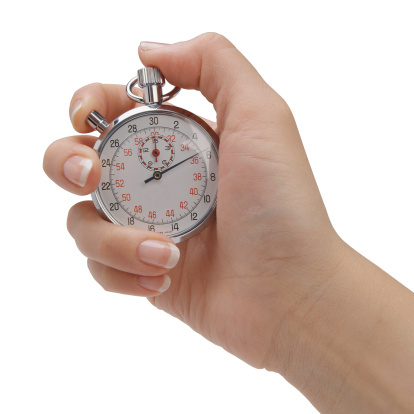 You don't have much time to grab someone's
interest, so you better make it quick!

How Your Business Can Use Short-Form Videos

Clearly, short-form videos offer a great deal of potential for businesses. The trick is fitting them into your existing video content strategy. Certain types of content, like explainer videos or in-depth product videos, might not be ideal for short-form. Some types of videos, however, are perfect for this medium. Here are some practical examples:
Product teases and tantalizing sneak peek trailers.
Simple how-to or do-it-yourself videos.
Brief product reviews or customer recommendations.
Quick tutorials, tips, and demos.
Artistic advertisements or promotions.
Calls to action.
Leveraging user-generated content.

The possibilities are endless. Short-form videos can be used to show your company's personality. Oscar Meyer created a short-form video celebrating National Bologna Day. Like any video campaign, the key is playing to your brand's strengths and creating content that your audience will appreciate.
Unlock the power of your video campaign
with some short-form videos!

If you'd like to learn more about how your business could use short-form videos, or any video strategy, make sure to reach out to us. Blue Wave Marketing has over 20 years of experience, with plenty of experience producing top-quality video content.

You can contact us by visiting us at our website or calling us at 617-576-3100.