If your business is struggling with developing marketing strategies, or just isn't hitting the sales benchmarks you want, it could be time to hire a part-time CMO. Hiring a fractional, part-time Chief Marketing Officer provides many benefits that we've discussed previously.
Many businesses would love to hire a part-time marketing expert, but they're frozen at the prospect of how to find the right one. Hiring a part-time CMO is a significant decision, one that will affect your business for years to come. If your business is looking to pull the trigger on a part-time CMO, here's what you need to do to make sure you get the most out of yours:
Stick to Your Budget
One of the biggest benefits of a part-time CMO is that they can fit into any budget. If you break the bank for one, you might end up regretting not just hiring a full-time CMO. Take the time to decide exactly how much you're willing to spend, and stay firm on the number.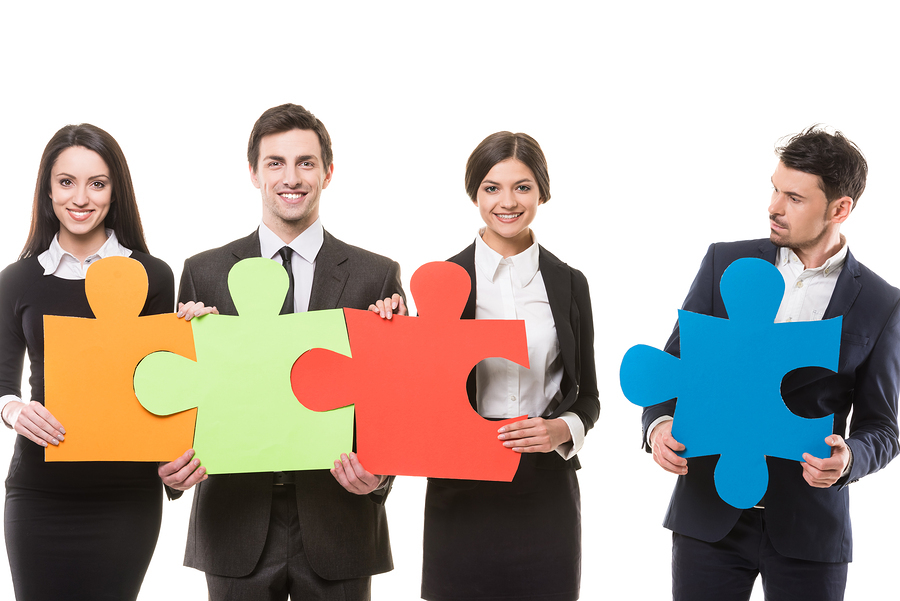 If your part-time CMO fits well, your marketing puzzle could finally be solved!
Even if your perfect candidate is a bit over your budget, you can still make it work. Find a way to take some of the responsibility from them. For example, you could probably take care of gathering data and creating reports, or setting up email blasts. By bringing them in only when their expertise is necessary, you'll get the most bang for your buck.
Take a Look at Their Expertise
If your company has the luxury of looking for a part-time CMO, it means you're doing something well. You have some marketing and sales expertise of your own, whether or not you're aware of it. Your company might be great at social media, have a terrific referral program, or have lots of useful strategic partnerships.
The point is, that your part-time CMO won't need to do everything for you. Hiring one that has the same strengths as you do won't be a good fit. Instead, you need to try and figure out what your deficiencies are on your own, and then find somebody who completes the puzzle. Afterwards, you can continue to gather ideas for new strategies as you interview candidates. By working together, you'll have a much strong idea of what they'll bring to the table and how it fits into your overall vision.
Make Sure They're a Culture Fit
Even though they won't be a full-time employee, you still need to consider the culture fit. How well they get along and integrate with your employees goes a long way to how successful they'll be for you.
Your part-time CMO is going to be working closely with your staff to get a handle on your business. You'll also want your staff to learn from them, gaining insights and skills that they can continue to use for your benefit when the CMO isn't around. They'll need help to get some campaigns off the ground, especially since they won't be working for you 40 hours a week. The better they work with your employees, the more successful they'll be.
Follow these tips to literally get bang for your buck!
If you're looking for a part-time CMO, make sure to consider us here at Blue Wave Marketing. We can fit into any budget, and our team has experts has expertise with every marketing channel possible. We work with you to make sure that our plans match your culture, vision, and brand.
You can reach out to us by visiting us at our website or calling us at 617-576-3100.